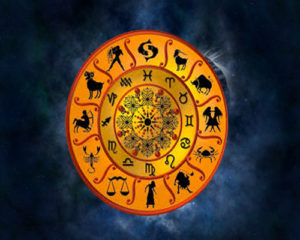 Aries (Mar 21 to Apr 20)
Aries people will be successful in their work today. The lovers will have an opportunity to meet. They will be romantic with a life partner. Today they will get benefits if take investment decisions.
Taurus (Apr 21 – May 20)
People with Taurus Zodiac will feel energized today. Merchants will get more profit margins. They may involve in any social gatherings.
Gemini (May 21 – Jun 21)
People with Gemini will progress in their business today. Students will get success to get the higher education. They may have some conflicts with their partners.
Cancer (Jun 22 – Jul 22)
Cancer people will experience less stress today. They will spend more time with the family and friends. You may take a decision to buy the new vehicle.
Leo (July 23 – Aug 21)
People who are having Leo zodiac will be a victim of laziness today. They may get some good news. There is a chance to meet with your lover. They may be romantic with their life partner.
Virgo (Aug 22 – Sep 23)
Virgo people will have to abandon their shopping plans for today. Your financial status will be normal. Merchants may go on a journey. There may some conflict with your spouse.
Libra (Sep 24 – Oct 23)
Today the luck goes with you. You will get respect and regards. You may invest in property. Today you may spend quality time with your partner.



Scorpio (Oct 24 – Nov 22)
People with Scorpio zodiac will be in trouble by their excessive expenses today. Merchants may have some capital loss, So be careful. There is the chance of conflict with your spouse.
Sagittarius (Nov 23 – Dec 22)
Today will be good for the businessman of Sagittarius zodiac. Lovers will have an opportunity to meet today. Students will be successful in their efforts.
Capricorn (Dec 23 – Jan 20)
People with Capricorn zodiac will be tense today. They will do well in a workplace. Do take care of your parents' health. Today they may be romantic with their life partner.
Aquarius (Jan 21 – Feb 19)
Today is an auspicious day for the Aquarians. The merchants will earn more money than expected. Students will perform well today. You can receive a reward.
Pieces (Feb 20 – Mar 19)
People with Pisces zodiac should be careful while driving today. You may receive any bad news. Today the relationship with your companion will be stressful.
If you like my article then does subscribe and follow us to get latest updates and notifications. If you are having some doubts or problem do share your feedback in the comment section.
Disclaimer: Recommendations and suggestions above are generic in nature. Be advised to consult a registered certified trainer or another professional before trying yourself.
Daily Horoscope 10-01-2018: Which zodiac will get romantic