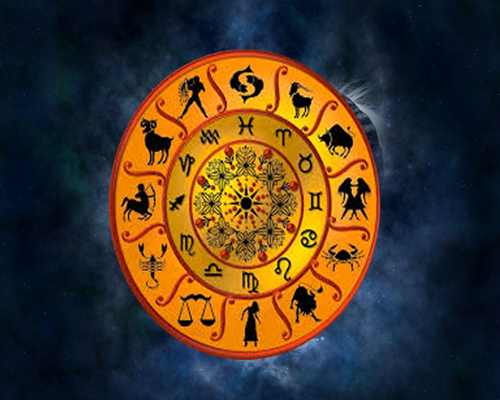 Aries (March 21 – April 20)
This week will be good for the students. You can participate in any festival. This week is good for traders to make progress. You can also go on a long journey.
Taurus (April 21 – May 20)
Your deposit will increase this week. You will get respect. You will get full support from family. You will get happiness from friends. Health will be good.
Gemini (May 21 – June 21)
This week you will feel tired due to working hard. The decision taken by you will prove to be right in future. You may get some good news this week. Financially, you will get stronger.
Cancer (June 22 – July 22)
You will be full of confidence this week. You will achieve success by working hard. This week is not good for investment. There may be a rift with the spouse.
Leo (July 23 – August 21)
You will become independent this week. Your prestige will increase. You can invest in property. Take your decisions wisely this week.
Virgo (August 22 – September 23)
Your expenses will be more than your income this week. Opponents can harm you in the workplace. There may be bitterness in the relationship with the spouse. There may be ups and downs in health.
Libra (September 24 – October 23)
This week is good for lovers. If you are about to go on a trip, it may get cancelled. Do not invest in property this week. Traders will make profits. With the grace of Maa Lakshmi, financial prosperity will come.
Scorpio (October 24 – November 22)
Your stress will decrease this week. The health of any of your parents may deteriorate. Please take care of them. Your relationship with life partner will become strong.
Sagittarius (November 23 – December 22)
Luck is with you this week. You are trying to achieve a lot in life and you will get success in it. Your child may also get a reward this week.
Capricorn (December 23 – January 20)
Drive your vehicle carefully this week. This week is also not auspicious for investment. You may have some mental stress. This week will be normal for lovers.
Aquarius (January 21 – February 19)
This week is good for traders. Your relationship with your spouse will become strong. Your financial condition will also be good. Don't ever insult a woman.
Pisces (February 20 – March 20)
This week is good for the students. You can participate in any festival. Businessmen can go on a trip this week. There are indications of medals for the players this week.
Hope you liked this information. Do share your opinion by commenting.
If you like and enjoy the information provided in the above article then kindly follow/subscribe to our channel so that you will get similar articles and news. Also, please give the big fat thumbs-up and share the article so that other people will also get benefits. If you have any queries then feel free to contact us or post your questions in the comment box.
Disclaimer: The information, recommendations and suggestions mentioned here are generic in nature. We advised you to consult a registered, certified trainer or professional before applying it.
Diwali 2021: Weekly Horoscope 31 Oct to 6 Nov 2021: Know which zodiac signs will be blessed by Maa Lakshmi