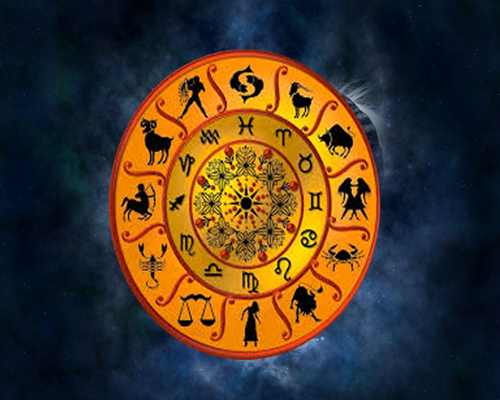 We are today discussing the daily horoscope so that you can easily plan your day in a more effective manner and get the efficient results using our predictions.
Aries (Mar 21 to Apr 20)
Those who have zodiac Aries will get mixed results this week. Try not to waste your energy and time this week. Traders decide this week thoughtfully. Conditions will be normal in the field. You will be in good health.
Taurus (Apr 21 – May 20)
The Taurus may face some troubles this week. Avoid getting into debate with anyone in the field. Businessmen can go on a trip. Siblings in the family may dispute.
Gemini (May 21 – Jun 21)
The Gemini's can get some financial benefits this week. Appreciation may be received by superiors in the field. Spouse's health may deteriorate due to which your expenses will increase drastically.
Cancer (Jun 22 – Jul 22)
The Cancer will be in good health this week. Your income will increase. Your works will be appreciated in the field. Businesses can make a new acquisition. There will be a happy atmosphere in the family.
Leo (July 23 – Aug 21)
The Leo's may take some controversial decision. You may have to face resentment from your superiors in the field. You avoided getting into a debate with your loved ones. If possible, make the books your friend this week.
Virgo (Aug 22 – Sep 23)
Those who are Virgo will have to make a lot of efforts to get auspicious results this week. Traders can get back the money held back. You may have a dispute with an elderly woman in the field. Take care of your food this week or else your health may go awry.
Libra (Sep 24 – Oct 23)
Those who are Libra's will not get carried away in the spirit and decide this week. You will feel confident in the field. The behavior of family members may be harsh towards you. Do a thorough examination before making any decision.
Scorpio (Oct 24 – Nov 22)
The Scorpions will improve your job this week. Your opponents will dominate you in the field. The businessman should be cautious in his activities and take any decision. You can get help from old friends.
Sagittarius (Nov 23 – Dec 22)
Sagittarian can get new options in job this week. Do a thorough test before making any decision. This is the right time to show your potential. Try to give 100% of your time. You can also go on a journey with loved ones.
Capricorn (Dec 23 – Jan 20)
The Capricorns will have a great week. If you are thinking of buying a vehicle this week, then you can proceed. Students will also get admission in institutions of their choice. Your income will increase. You may have to face mental stress in the workplace. This week is good for businessmen.
Aquarius (Jan 21 – Feb 19)
Those who are Aquarians can get fame this week by the Aquarius people. In the field you will meet an influential person who will be good for your future. Businessmen should be cautious in their business or they may suffer financial losses. This week, if you join the work of writing, then you will get pleasant results.
Pisces (Feb 20 – Mar 19)
The Pisces may have to rush more this week. You are full of positive energy and you will be able to do even the most difficult tasks easily with the help of your enthusiasm and courage. You will get support from female colleagues in the field. Your new source of income will be the creation of sources. This week is also good for businessmen. You will be involved in social and business functions.
If you like and enjoy the horoscope / information provided in the above article then kindly follow / subscribe to our channel (#ekaansh) so that you will get the similar articles and news. Also, please give the big fat thumbs-up and share the article so that other people will also get benefits. If you have any queries then feel free to contact us or post your questions in the comment box.
Disclaimer: The information, recommendations and suggestions mentioned here are generic in nature. We advised you to consult a registered, certified trainer or professional before applying it.
Ganesha Speaks: Daily Horoscope of 06 to 12 October 2019