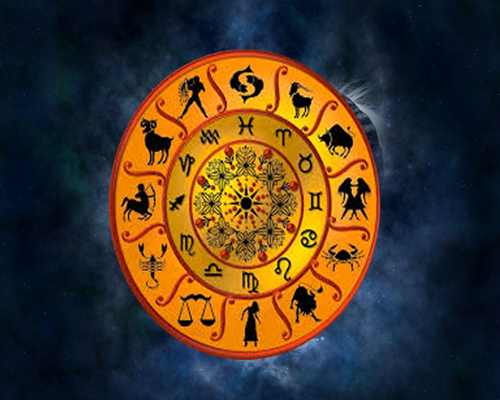 We are today discussing the weekly horoscope so that you can easily plan your week in a more effective manner and get the efficient results using our predictions.
Aries (Mar 21 to Apr 20)
Those who have zodiac Aries will stay in the company of intellectuals this week. You will get success in the field. Traders will earn more profits this week. If you are thinking of investing in property, then take good care of it. Relationship with life partner will be cordial.
Taurus (Apr 21 – May 20)
The Taurus may dominate your opponents this week, but you will be able to control the situation with your understanding. Do not allow yourself to be involved in any unnecessary work. Take care of your health this week.
Gemini (May 21 – Jun 21)
The Gemini's will give you positive thinking and confidence this week. But you have to work hard and try to get success. Your income may slow down. But because of this you are not disturbed at all.
Cancer (Jun 22 – Jul 22)
The Cancer will perform very well in the field this week. You may also get a promotion this week. If you are thinking of investing in the stock market then do not forget to invest. Otherwise you may have to suffer losses.
Leo (July 23 – Aug 21)
The Leo's will work in the field of your choice. Everyone will be pleased with your skill. You can also master a particular subject. This week, beware of your opponents. Otherwise they can harm you.
Virgo (Aug 22 – Sep 23)
Those who are Virgo's will show normal performance in the field this week. Traders will get new people, due to which you will work on new schemes. Try not to leave your work to anyone else or else you may have to suffer loss. You will be in good health.
Libra (Sep 24 – Oct 23)
Those who are Libra's will have many such opportunities in the field this week, during which you will get auspicious results of your hard work. You will get support from colleagues. If you are thinking of investing then time is good.
Scorpio (Oct 24 – Nov 22)
The Scorpions can be worried about the health of children this week. You will also be under some stress regarding his higher education. Focus on your tasks in the field otherwise mistakes are likely to occur. Spouse may dispute.
Sagittarius (Nov 23 – Dec 22)
Sagittarian will get mixed results in the financial sector this week. Your expenses will increase due to which you may get under some stress. Do not let the situation of deviation towards your goals come, otherwise it can cause trouble for you.
Capricorn (Dec 23 – Jan 20)
The Capricorns will increase your courage this week. You will work hard in the field and get success. You can also be a little religious this week. There will be some greater busyness in domestic life. This week avoid talking to skilled people.
Aquarius (Jan 21 – Feb 19)
Those who are Aquarians can increase their movement by receiving any good news in the family this week. Avoid being contradictory about your words. Your performance will be normal in the field. Avoid outdoor catering this week.
Pisces (Feb 20 – Mar 19)
The Pisces will show normal performance in the field this week. If you are thinking of investing somewhere, stop a bit. Do not make any decisions by drowning in emotions. Take care of practicality in your words. You can go on a trip.
If you like and enjoy the horoscope / information provided in the above article then kindly follow / subscribe to our channel (#ekaansh) so that you will get the similar articles and news. Also, please give the big fat thumbs-up and share the article so that other people will also get benefits. If you have any queries then feel free to contact us or post your questions in the comment box.
Disclaimer: The information, recommendations and suggestions mentioned here are generic in nature. We advised you to consult a registered, certified trainer or professional before applying it.
Ganesha Speaks: Weekly Horoscope of 05 to 11 January 2020