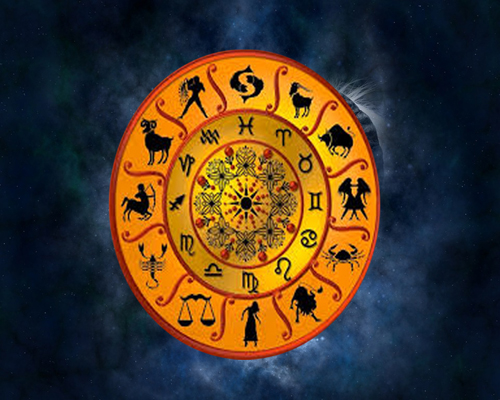 We are today discussing the weekly horoscope (Ganesha Speaks) so that you can easily plan your week in a more effective manner and get efficient results using our predictions.
Aries (Mar 21 to Apr 20)
For those who have zodiac Aries, this week you will make many important decisions to solve many complex problems and you will get success in them. You will share your strategy with your colleagues in your workplace which will give you good results in future. This week will be good in terms of health. This week you spare time to introspect yourself.
Taurus (Apr 21 – May 20)
The Taurus will regret many times this week by reminiscing about old things. Although you know that nothing can happen now. You have to understand that change is the law of nature. This life is dynamic. So now develop your working style afresh and achieve success by working hard. You will get the support of family and friends this week.
Gemini (May 21 – Jun 21)
The Gemini's will work on a new strategy. There will be happiness in the family, due to which you will also be happy. If you are going to buy a property, then this time will be favourable for investment. You will get emotional support from your spouse. If you are planning to go on a trip, then postpone it.
Cancer (Jun 22 – Jul 22)
The Cancer will enjoy your life to the fullest. You will continue to enthral the people around you as well. You will do your work efficiently. There may be some differences with relatives. Time and circumstances are in your favour. You set your goals and try, you will get success.
Leo (July 23 – Aug 21)
The Leo's will become more aware of your actions. Your attitude will be very positive towards life, due to which you will get success in whatever work you do. But because of this habit of yours, some people will also do evil behind your back. Don't get discouraged and keep doing your work.
Virgo (Aug 22 – Sep 23)
Those who are Virgo's have come out of a relationship or are thinking of coming. You will feel cheated. You will also do some shopping this week, which will also give you happiness. You will also go out for dinner with your friends or family members. You will enjoy spending time with your friends.
Libra (Sep 24 – Oct 23)
Those who are Libra's will be more active in financial matters. You can also take any investment-related decision. Your desire to live life will increase. You can also go on a trip. You will get support from your life partner. Your health will be favourable.
Scorpio (Oct 24 – Nov 22)
The Scorpions will want all the comforts but due to the paucity of money, you are not able to mobilize them. You will work hard this week due to which you will feel tired and your health may also get disturbed. Do take care of your health. You may feel lonely.
Sagittarius (Nov 23 – Dec 22)
Sagittarian will have future dreams that have been cherishing for yourself, they will come true. If you want to invest somewhere then time is favourable. Relations with friends will become strong. You will get support from your family. You will feel an emotional attachment with someone special. There are signs of getting money this week.
Capricorn (Dec 23 – Jan 20)
The Capricorns will be free from stress this week. You will help other people, which will bring you blessings and good luck. Your attitude towards life will be positive. Your expenses may increase. This week will be good for the students.
Aquarius (Jan 21 – Feb 19)
Those who are Aquarians will be very active this week. Due to which there may be some fatigue. You will also solve other people's problems. But for all these tasks you have to manage your time properly. This week you will take part in various activities.
Pisces (Feb 20 – Mar 19)
The Pisces need to be alert at this time. Do not start any new work. Be careful while driving. Your health may deteriorate. Please be careful. Make your decision wisely and avoid any debate.
If you like and enjoy the horoscope/information provided in the above article then kindly follow/subscribe to our channel (#ekaansh) so that you will get similar articles and news. Also, please give the big fat thumbs-up and share the article so that other people will also get benefits. If you have any queries then feel free to contact us or post your questions in the comment box.
Disclaimer: The information, recommendations and suggestions mentioned here are generic in nature. We advised you to consult a registered, certified trainer or professional before applying it.
Ganesha Speaks: Weekly Horoscope of 06 to 12 June 2021