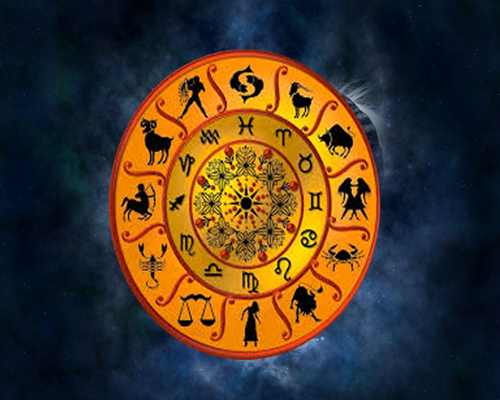 We are today discussing the weekly horoscope so that you can easily plan your week in a more effective manner and get the efficient results using our predictions.
Aries (Mar 21 to Apr 20)
Those who have zodiac Aries will impress everyone with their efficiency in the workplace this week. You may also receive a promotion. There will be a happy atmosphere in the family. Try to avoid any shortage while communicating with others.
Taurus (Apr 21 – May 20)
The Taurus will get success in the field this week. Your relationship with your superiors will be closer in the field. Traders will get higher profits. Try not to make any decisions in business in a hurry. You will be in good health.
Gemini (May 21 – Jun 21)
The Gemini's will have a wonder week ahead. If you are planning of buying a new vehicle then time is good. Traders will get more success. In the field you should stay away from your opponents or else they can harm you. Do not come and decide in the words of others.
Cancer (Jun 22 – Jul 22)
The Cancer will increase work this week in the workplace. Old paused transactions will be completed. Businessmen should pay more attention to their product and its quality. Do not take any negligence on the economic front, otherwise you may have to bear the loss.
Leo (July 23 – Aug 21)
The Leo's will get concentration in your work this week. Those who are involved with import export work will get more success. The native of this zodiac kept looking for new opportunities for success, do not waste your time sitting on your destiny. You will be in good health.
Virgo (Aug 22 – Sep 23)
Those who are Virgo's will enhance their career in the workplace this week with a slow pace. You can get profit from the stock market. If you are thinking of investing somewhere, then time is good. Need to be more vigilant this week.
Libra (Sep 24 – Oct 23)
Those who are Libra's will be influenced by your speech in the field of work this week. Business people working in partnership will do a lot of hard work but will not get the desired success. Take special care of your health this week.
Scorpio (Oct 24 – Nov 22)
The Scorpions should avoid any kind of misunderstanding in the workplace this week. There will be an increase in business of traders. You may also face opposition in the family this week. Make a decision only after examining it thoroughly in financial matters.
Sagittarius (Nov 23 – Dec 22)
Sagittarian will fluctuate in their work field this week, due to which your mind may get distracted. Your money will not be saved due to high expenses. It would be good if the business is not ignorant of reality.
Capricorn (Dec 23 – Jan 20)
The Capricorns will perform average in the workplace this week. Traders will make more profit by making small changes to their business. For the moment, avoid taking any big risk right now. Do not get into any kind of rumors this week.
Aquarius (Jan 21 – Feb 19)
Those who are Aquarians should make their plans keeping in mind the realities in their field. Traders will face more competition. You can meet someone important this week, which will prove beneficial for your future.
Pisces (Feb 20 – Mar 19)
The Pisces will take part in various activities in the field this week. The influence of knowledge will remain in your lifestyle and it will prove to be very beneficial for the future. Save yourself from falling into any kind of disappointment this week. There will be a happy atmosphere in the family.
If you like and enjoy the horoscope / information provided in the above article then kindly follow / subscribe to our channel (#ekaansh) so that you will get the similar articles and news. Also, please give the big fat thumbs-up and share the article so that other people will also get benefits. If you have any queries then feel free to contact us or post your questions in the comment box.
Disclaimer: The information, recommendations and suggestions mentioned here are generic in nature. We advised you to consult a registered, certified trainer or professional before applying it.
Ganesha Speaks: Weekly Horoscope of 08 to 14 December 2019