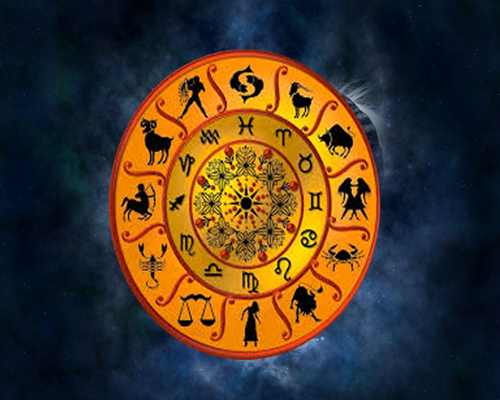 IndiaBestBlog on Ganesha Speaks for Horoscope and Astrology. We are today discussing the weekly horoscope so that you can easily plan your week in a more effective manner and get the efficient results using our predictions.
Aries (Mar 21 to Apr 20)
Those who have zodiac Aries can be more vocal in their workplace this week. You should avoid getting into an argument with someone. Do not try to bring any major changes in the field, if not too much is necessary. Traders can go on a journey in connection with some work.
Taurus (Apr 21 – May 20)
The Taurus will be financially prosperous this week. Your honor and respect will increase. Merchants can enter into a new partnership. You will get support from spouse. You can get tense about those things related to the education of children.
Gemini (May 21 – Jun 21)
The Gemini's will have more burden of work in the workplace this week. You may feel insecure about something. Keep your thinking positive and do not get into debate with anyone. You may have to face some physical health.
Cancer (Jun 22 – Jul 22)
The Cancer will get excellent performance in the workplace this week and you will also get praise from everyone. There may be some estrangement between lovers. You will spend on amenities. Home construction or renovation can also be done.
Leo (July 23 – Aug 21)
The Leo's can become a little weak emotionally this week. There can be a dispute with anyone in the family. Due diligence is required in property related matters. Your parents' health may deteriorate. Traders should not start any new business.
Virgo (Aug 22 – Sep 23)
Those who are Virgo's will have some unexpected events in their life. You can come in contact with new people, which will benefit you in future. If students are preparing for competitive exams then they will get success. You will look for a new source of income. Will get support from spouse
Libra (Sep 24 – Oct 23)
Those who are Libra's will increase your expenses this week. Misunderstandings in the workplace can cause your relationships to deteriorate with your colleagues. To get mental peace, you should opt yoga and meditation. One can get happy news in the family. Traders can go on a trip.
Scorpio (Oct 24 – Nov 22)
The Scorpions will get mixed results this week. You may face difficulty in the workplace. Your income will remain stable but your expenses will increase unnecessarily. There are signs of going abroad. There may be some estrangement with the spouse.
Sagittarius (Nov 23 – Dec 22)
Sagittarian will get favourable results this week. Old stalled work will be completed Time is good for traders. You can also start a new partnership. Your relationship in the family will become strong. You can go on any trip all of a sudden.
Capricorn (Dec 23 – Jan 20)
The Capricorns may be many changes in your favour in the workplace. People will be impressed by your communication skills. Students who are preparing for competitive examinations can get success. There may be estrangement between lovers about something. This week will be normal financially.
Aquarius (Jan 21 – Feb 19)
Those who are Aquarians will increase your respect in society this week. You can get some good news from the workplace. If you are unmarried, then someone may debut in your life. If you are thinking of making a big investment, then think carefully. Your ego can cause your relationship to deteriorate with someone.
Pisces (Feb 20 – Mar 19)
The Pisces will increase their thinking and understanding power this week. If you are going on a journey then you will get pleasant results. Family amenities will increase. You may feel mental fatigue this week.
If you like and enjoy our Astrology predictions/Horoscope provided in one of the Best Blogs in India contain Ganesha Speaks articles then kindly follow / subscribe to our channel (#ekaansh) so that you will get the similar articles on time. Also, please give us the big fat thumbs-up and share the article so that other people will also get benefits from it. If you have any queries then feel free to contact us or post your questions in the comment box.
Disclaimer: The information, recommendations and suggestions mentioned here are generic in nature. We advised you to consult a registered, certified trainer or professional before applying it.
Ganesha Speaks: Weekly Horoscope of 08 to 14 September 2019