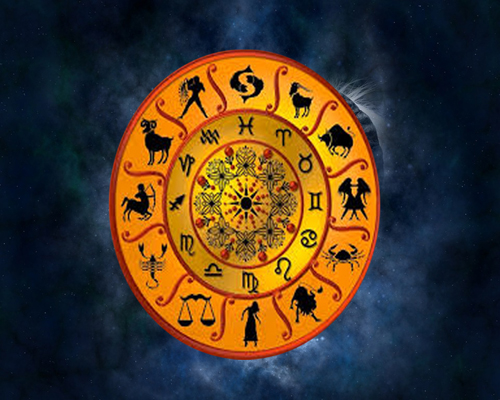 We are today discussing the weekly horoscope so that you can easily plan your week in a more effective manner and get the efficient results using our predictions.
Aries (Mar 21 to Apr 20)
Those who have zodiac Aries will come up with many new challenges in your life this week, which you will complete with full confidence. You can achieve any major achievement in the field. You can also be a bit religious this week. Businesses should discuss thoroughly before starting any new work.
Taurus (Apr 21 – May 20)
The Taurus can get a surprise this week with the Taurus zodiac. Because of which your old wishes may also be fulfilled. There will be cooperation from colleagues in the field. Those who are connected with the technical field will get a big chance and you will be on the path of success.
Gemini (May 21 – Jun 21)
The Gemini's will fall under a lot of pressure in the field of work this week. You will take decisions with your understanding and will overcome even the biggest hurdle. This week, you should keep in mind that no one close to you is being harmed by your personal decision.
Cancer (Jun 22 – Jul 22)
The Cancer will be hopeful for the changes in life this week. The work you do this week will affect your life for a long time. There are some big decisions you can make in the field. Businessmen can go on a trip.
Leo (July 23 – Aug 21)
The Leo's will take some big decisions in haste this week. Though these decisions will be for the good of your family but you will have to explain them. This week will be normal for you financially. In personal life, keep in mind that the week should not go away on your own.
Virgo (Aug 22 – Sep 23)
Those who are Virgo's will be better for you if you absorb the changes coming this week. Businessmen will have some new opportunities this week, keep some control over your expenses this week. Excessive expenses can cause your stress.
Libra (Sep 24 – Oct 23)
Those who are Libra's will start this week with some stress. Be firm on whatever decision you take because other people can take advantage of your situation of Confusion. You can also participate in any family function this week.
Scorpio (Oct 24 – Nov 22)
The Scorpions will find time for themselves this week. The tense situation that has been going on for a long time will be overcome. If businessmen are thinking of doing a new business, then try to implement it well, you will get success. This time is most suitable for your makeover.
Sagittarius (Nov 23 – Dec 22)
Sagittarian will going to be very different with you this week. You can also be attracted to someone in the field. It can prove to be the most interesting part of your life. Whatever decision you take, take it carefully. Businessmen will also get a chance to move forward this week.
Capricorn (Dec 23 – Jan 20)
The Capricorns will be a little careful this week. Excessive expenses can increase your stress. The health of someone in the family can go wrong. So be cautious. Do not let the troubles in personal life increase.
Aquarius (Jan 21 – Feb 19)
Those who are Aquarians will also have to take seriously the small problems that occur in your life this week. Your actions will give you good results later. So keep your morale high and continue in your tasks without worrying. You will definitely get success.
Pisces (Feb 20 – Mar 19)
The Pisces may dominate you this week because you have just emerged from the disease. Therefore you may feel weak. If possible, try to spend a good time with the family. This will make the relationship good and your mood will also be fresh.
If you like and enjoy the horoscope / information provided in the above article then kindly follow / subscribe to our channel (#ekaansh) so that you will get the similar articles and news. Also, please give the big fat thumbs-up and share the article so that other people will also get benefits. If you have any queries then feel free to contact us or post your questions in the comment box.
Disclaimer: The information, recommendations and suggestions mentioned here are generic in nature. We advised you to consult a registered, certified trainer or professional before applying it.
Ganesha Speaks: Weekly Horoscope of 08 to 15 March 2020