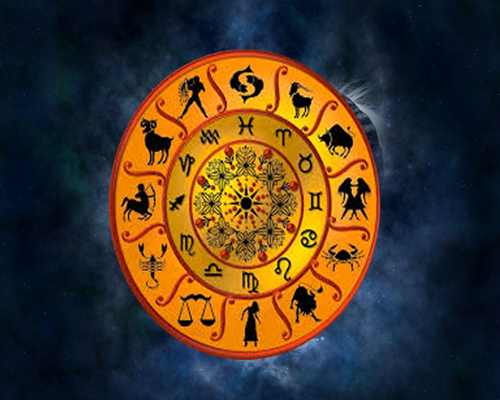 IndiaBestBlog on Ganesha Speaks for Horoscope and Astrology. We are today discussing the weekly horoscope so that you can easily plan your week in a more effective manner and get the efficient results using our predictions.
We are today discussing the weekly horoscope so that you can easily plan your week in a more effective manner and get the efficient results using our predictions.
Aries (Mar 21 to Apr 20)
Those who have zodiac Aries will be very successful academically this week. Your honor and respect will increase. You will get support from colleagues in the workplace. Your income will increase. You will be in good health.
Taurus (Apr 21 – May 20)
The Taurus will get success in lawsuits. If you are looking for a job change then the time is good for you. You will make time for family. Businessmen can go on a journey. Can start a new business.
Gemini (May 21 – Jun 21)
The Gemini's will have a wonderful week. You will do a lot of work in your workplace and you will get success. You may also receive the promotion. Misunderstandings in family life can cause some stress. Lovers need to be careful.
Cancer (Jun 22 – Jul 22)
The Cancer should be careful with their business partner this week. Your travels will not get you desired results. You should avoid getting into an argument with someone in the workplace otherwise it will only harm you. Be a little cautious about health. Spouse may differ on anything.
Leo (July 23 – Aug 21)
The Leo's will have the mixed experience for you this week. You should control on your voice and do not take any decision in haste. Your income will increase but expenses will be the same. You may face any kind of health issues this week.
Virgo (Aug 22 – Sep 23)
Those who are of Virgo zodiac, will need to introspect this week. You put your energy in some positive work. Your financial condition will be normal and you can also go on a journey with your life partner.
Libra (Sep 24 – Oct 23)
Those who are Libra's go for more trips this week. In the workplace you can get praise and awards from your superiors. There can be a dispute with anyone in the family. There may be some problem regarding children.
Scorpio (Oct 24 – Nov 22)
The Scorpions will improve in all areas of your life this week. You will get fame. It is possible to improve the economic condition of traders. You will get support from your superiors in the field. You will try to make your life more comfortable.
Sagittarius (Nov 23 – Dec 22)
Sagittarian will get higher profits this week. You can make new partnerships. You will establish contact with new people, which will benefit you in future. You need to control your expenses. Differences may arise with spouses in the family.
Capricorn (Dec 23 – Jan 20)
The Capricorns will get solutions to complex problems this week. This week is good for businessmen. Employed people may get some good news in the workplace. If you are thinking of starting your own business, then make a thoughtful decision. There will be a happy atmosphere in the family.
Aquarius (Jan 21 – Feb 19)
Those who are Aquarians will increase your will power this week. With luck, your stalled projects will move forward. You will get success in financial matters also and you will get new sources of income. Businesses can start a new partnership. If you are unmarried, then marriage proposals will come for you.
Pisces (Feb 20 – Mar 19)
The Pisces will have to face tough challenges and difficulties this week. You will reach your destination through hard work. Please check well before signing any documents. You will get support from family and friends and there will be happiness in life.
If you like and enjoy the horoscope / information provided in the above article then kindly follow / subscribe to our channel (#ekaansh) so that you will get the similar articles and news. Also, please give the big fat thumbs-up and share the article so that other people will also get benefits. If you have any queries then feel free to contact us or post your questions in the comment box.
Disclaimer: The information, recommendations and suggestions mentioned here are generic in nature. We advised you to consult a registered, certified trainer or professional before applying it.
Ganesha Speaks: Weekly Horoscope of 15 September to 21 September 2019