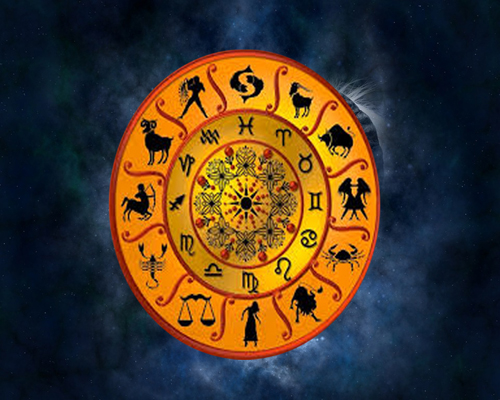 We are today discussing the weekly horoscope so that you can easily plan your week in a more effective manner and get the efficient results using our predictions.
Aries (Mar 21 to Apr 20)
Those who have zodiac Aries will get financial prosperity this week. Your communication can start somewhere else or country, which will benefit you in the future. Businessmen can start any new business. Maintain your confidence and morale this week.
Taurus (Apr 21 – May 20)
The Taurus will be a bit religious this week. If you are thinking of buying property then time is good. Your planning in the field will be successful. Traders will get higher profits this week. In family life, your differences may arise due to anger.
Gemini (May 21 – Jun 21)
The Gemini's will experience bitterness in love affairs this week. You may have a debate with someone in the field. You can benefit financially. You will spend time with family. Try not to tell your secret to any unknown person.
Cancer (Jun 22 – Jul 22)
The Cancer will be thinking of buying a new vehicle then the time is good. You will impress everyone in the field with your speech. You can be apprehensive about buying a property. You will be in good health.
Leo (July 23 – Aug 21)
The Leo's will meet your new friends this week. You can make an emotional connection with someone. If you are thinking of investing in the stock market then stop a little. Be more careful while driving.
Virgo (Aug 22 – Sep 23)
Those who are Virgo's may be the debut of people who are unmarried this week. If you are thinking of proposing someone, then time is good. You will get success in your work in the field. Don't get into arguments with your life partner this week.
Libra (Sep 24 – Oct 23)
Those who are Libra's will be happy and cheerful. Work carefully in the field. Your enemies can harm you. Businessmen should be a bit more cautious. You should be more careful while traveling.
Scorpio (Oct 24 – Nov 22)
The Scorpions will get auspicious results this week. You can take important decisions regarding children. Do not get involved in trivial matters in the field, otherwise you may have an argument with someone.
Sagittarius (Nov 23 – Dec 22)
Sagittarian will complete all the work related to money transactions in your area this week. Traders may receive stagnant funds. You will spend time with family peacefully. Businessmen avoid getting into an argument with someone.
Capricorn (Dec 23 – Jan 20)
The Capricorns will get success in life this week due to Capricorn zodiac, due to which you can also have ego. If you do not take the right decision in time, then you may have to bear its loss as well. This week will prove to be auspicious for your spouse. Try not to take any unnecessary threat this week.
Aquarius (Jan 21 – Feb 19)
Those who are Aquarians will get new opportunities in your field this week. There is also a possibility of getting incentive or prize money. Do not be afraid of minor problems going on in life. Maintain peace in the family.
Pisces (Feb 20 – Mar 19)
The Pisces will make ambitious plans to make progress this week. You can take any important property decision. Try whatever decision you take carefully. Any stalled plans can be completed.
If you like and enjoy the horoscope / information provided in the above article then kindly follow / subscribe to our channel (#ekaansh) so that you will get the similar articles and news. Also, please give the big fat thumbs-up and share the article so that other people will also get benefits. If you have any queries then feel free to contact us or post your questions in the comment box.
Disclaimer: The information, recommendations and suggestions mentioned here are generic in nature. We advised you to consult a registered, certified trainer or professional before applying it.
Ganesha Speaks: Weekly Horoscope of 15 to 21 March 2020