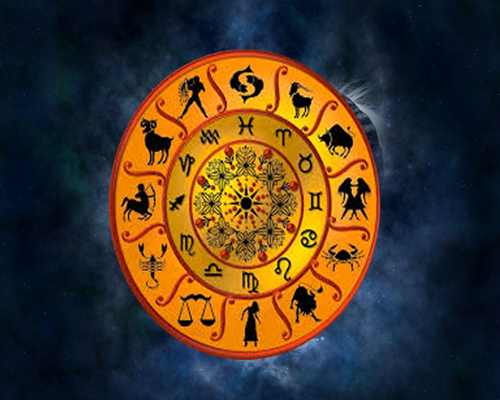 We are today discussing the weekly horoscope so that you can easily plan your week in a more effective manner and get the efficient results using our predictions.
Aries (Mar 21 to Apr 20)
Those who have zodiac Aries will spend more time with your family. You may have to seek someone's help financially. Avoid getting into a debate with anyone in the workplace.
Taurus (Apr 21 – May 20)
The Taurus will complete your stalled work this week. You will please the seniors with your work in the field. You will make more time for friends and family. Businessmen will benefit from traveling.
Gemini (May 21 – Jun 21)
The Gemini's will get support from colleagues in the field of work this week. Debates with anyone in the family survived. This week you will also work on future plans.
Cancer (Jun 22 – Jul 22)
The Cancer will feel energetic this week. You will accelerate efforts to achieve your goal. There can be an argument with anyone in the workplace. Traders can go on a trip.
Leo (July 23 – Aug 21)
The Leo's will impress you with their speech in the field. You can buy any accessories or any new gadget for home decoration. Businesses can start a new partnership.
Virgo (Aug 22 – Sep 23)
Those who are Virgo's will get happiness and romance this week. Happiness will also come in family life. There can be a dispute with anyone in the field. So keep restraint on your speech.
Libra (Sep 24 – Oct 23)
Those who are Libra's will be lucky this week. You will spend more time with family. You will impress everyone with your attractive personality in the work area. Somebody's health in the family can get messed up.
Scorpio (Oct 24 – Nov 22)
The Scorpions will increase your confidence a lot this week. Because of which you will easily do the most difficult task. Your seniors will appreciate your work in the field. You can get a promotion.
Sagittarius (Nov 23 – Dec 22)
Sagittarian will increase their responsibilities towards your family this week. Your honor and respect will increase. Traders will get higher profits. Your health can go awry.
Capricorn (Dec 23 – Jan 20)
The Capricorns will not get success according to how much you try this week. You may have a dispute with someone in the field. The businessman should take any major decision carefully. Will get support from spouse
Aquarius (Jan 21 – Feb 19)
Those who are Aquarians will perform very well in the field this week. You will get support from colleagues. There may be some minor problems this week. Which you will deal with your understanding. Merchants should make any new purchase thoughtfully.
Pisces (Feb 20 – Mar 19)
The Pisces will meet new people this week, which will prove beneficial for you in future. You can participate in a meeting or conference. Traders can go on a trip. You may have to face any health related problems.
If you like and enjoy the horoscope / information provided in the above article then kindly follow / subscribe to our channel (#ekaansh) so that you will get the similar articles and news. Also, please give the big fat thumbs-up and share the article so that other people will also get benefits. If you have any queries then feel free to contact us or post your questions in the comment box.
Disclaimer: The information, recommendations and suggestions mentioned here are generic in nature. We advised you to consult a registered, certified trainer or professional before applying it.
Ganesha Speaks: Weekly Horoscope of 22 to 28 September 2019