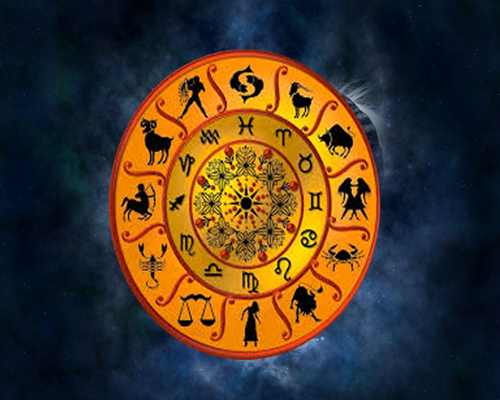 We are today discussing the weekly horoscope so that you can easily plan your week in a more effective manner and get the efficient results using our predictions.
Aries (Mar 21 to Apr 20)
Those who have zodiac Aries will need to exercise some restraint in your workplace this week. Businessmen will get benefit in business. You should not leave your work in this week. Otherwise you may have to suffer loss. You will be in good health.
Taurus (Apr 21 – May 20)
The Taurus will not get into any debate with anyone in the workplace this week, otherwise the consequences will be negative. There can be bitterness in relationships in the family. Try to leave your ego and have a conversation with others.
Gemini (May 21 – Jun 21)
The Gemini's will take risks in their business this week and will achieve great success. Your works will also be appreciated in the workplace. You will get full support from family. Avoid doing any negligence this week.
Cancer (Jun 22 – Jul 22)
The Cancer will have strong financial condition this week. This week will be very good for working people. Try not to interfere in any other work this week. Businessmen also take any new decision thoughtfully.
Leo (July 23 – Aug 21)
The Leo's will be influenced by your speech in the field this week. There will be progress in business related matters of businessmen. The health of the child can be bad, take special care of him and spend time with the family. Do not be careless about your work this week.
Virgo (Aug 22 – Sep 23)
Those who are Virgo's may have to make some big decisions in the workplace this week. Try to keep your personal and professional life separate. Some good news can be received from children. Daily routine will be normal.
Libra (Sep 24 – Oct 23)
Those who are Libra's are likely to increase your income this week. If businessmen are thinking of starting a new business, then take care and take decisions, otherwise you may have to suffer loss. Such people who suffer from blood pressure disease need to take special care.
Scorpio (Oct 24 – Nov 22)
The Scorpions will get success in their field and can also get promotion. Traders have to make more efforts to earn money. If possible, protect yourself from falling into court court-cases and do not try to run away from your responsibilities towards the family.
Sagittarius (Nov 23 – Dec 22)
Sagittarian will have good relations with your friends this week. Take your colleagues with you to the workplace or else you may have to suffer loss. Never trust an unknown person excessively. Do take care of your health.
Capricorn (Dec 23 – Jan 20)
The Capricorns will get achievement in social work this week. Keep restraint on your speech in the field this week, otherwise you may face debate. Traders should consider any borrowing thinking this week or else your money may get trapped. Do not show any hurry in love relations.
Aquarius (Jan 21 – Feb 19)
Those who are Aquarians may have to face financial crisis this week. Do not lend to any unknown person. You can also go on a trip in connection with business this week. Do not force yourself to make your voice heard in the family or else you may have to suffer loss.
Pisces (Feb 20 – Mar 19)
The Pisces may fall in your financial situation this week. If you get angry in the workplace, the sweet atmosphere created with colleagues can be disturbed. You may have ear problems this week. Do take care of your health.
If you like and enjoy the horoscope / information provided in the above article then kindly follow/subscribe to our channel (#ekaansh) so that you will get the similar articles and news. Also, please give the big fat thumbs-up and share the article so that other people will also get benefits. If you have any queries then feel free to contact us or post your questions in the comment box.
Disclaimer: The information, recommendations and suggestions mentioned here are generic in nature. We advised you to consult a registered, certified trainer or professional before applying it.
Ganesha Speaks: Weekly Horoscope of 23 to 29 February 2020