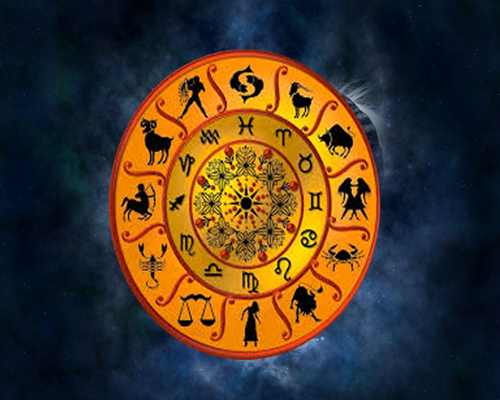 Taurus, Gemini and Leo will have a splendid week ahead. Today, we are discussing the weekly horoscope so that you can easily plan your week in a more effective manner and get the efficient results using our predictions.
Aries (Mar 21 to Apr 20)
Those who have zodiac Aries will be extremely busy with work this week. Avoid getting impulsive about anything in the field. Do a thorough test before establishing any new relationships. You may have insomnia.
Taurus (Apr 21 – May 20)
The Taurus will be lucky this week. Your works will be appreciated in the field. There will be bliss in married life. Do not blindly trust an unknown person.
Gemini (May 21 – Jun 21)
The Gemini's will influenced by their speech in the field of work this week. You can also be more religious this week. Avoid getting into a business dispute with someone. Only your anger can become your enemy.
Cancer (Jun 22 – Jul 22)
The Cancer will get rid of problems from previous time and will feel lightheaded. Be restrained in the field. Do not do any work that has to be regretted in future.
Leo (July 23 – Aug 21)
The Leo's will increase your respect in the society this week. The seniors in the field will appreciate your work. Your income will increase. Relationship with life partner will be cordial.
Virgo (Aug 22 – Sep 23)
Those who are Virgo's should try to curb your expenses this week, otherwise you may have to face financial problems. Honour your superiors in the workplace. Do not hurt anyone in the family with your words.
Libra (Sep 24 – Oct 23)
Those who are Libra's will be more sensitive to your health this week. Your performance will be normal in the workplace. Merchants should take care of any new partnership. Do take care of your health
Scorpio (Oct 24 – Nov 22)
The Scorpions may have to go on a long journey this week. By planning and walking in your life, only then you will be able to achieve your goal. Are escaping from their enemies in the field. Otherwise he will try to harm you.
Sagittarius (Nov 23 – Dec 22)
Sagittarian will get support from colleagues in your field of work this week. May meet an old friend. This is the time for traders to move forward. Take care of your health.
Capricorn (Dec 23 – Jan 20)
The Capricorns will experience happiness, peace and happiness at your home this week. Try to buy only what is needed, otherwise you may have to bear the loss. Please check thoroughly before investing anywhere.
Aquarius (Jan 21 – Feb 19)
Those who are Aquarians will take more interest in literature and art this week. Do not boast about anything in the field. Businessmen take their decisions carefully. Do take care of your health.
Pisces (Feb 20 – Mar 19)
The Pisces will be more active in the field this week. You can also go on a trip. If there is a delay in getting success, then maintain your restraint. Decision can be difficult due to mental agility.
If you like and enjoy the horoscope / information provided in the above article then kindly follow / subscribe to our channel (#ekaansh) so that you will get the similar articles and news. Also, please give the big fat thumbs-up and share the article so that other people will also get benefits. If you have any queries then feel free to contact us or post your questions in the comment box.
Disclaimer: The information, recommendations and suggestions mentioned here are generic in nature. We advised you to consult a registered, certified trainer or professional before applying it.
Ganesha Speaks: Weekly Horoscope of 24 to 30 November 2019 Best time come for these three Zodiac people