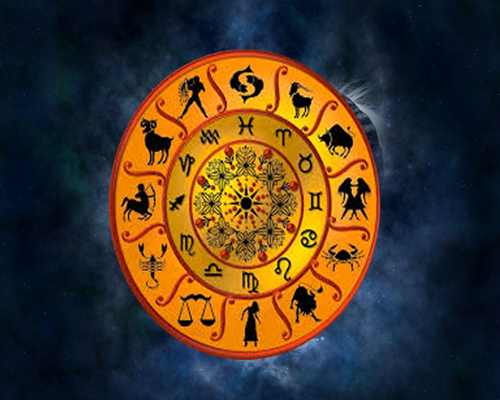 IndiaBestBlog on Ganesha Speaks for Horoscope and Astrology. We are today discussing the weekly horoscope so that you can easily plan your week in a more effective manner and get the efficient results using our predictions.
Aries (Mar 21 to Apr 20)
Those who have zodiac Aries will earn more profits this week. People in the profession will normally do their job. If you are thinking of doing something new then the time is good. Any immoral relationship in personal life can be a cause for your problem.
Taurus (Apr 21 – May 20)
The Taurus may have to face many challenges. If you are going to make any important decisions, then think twice about it. Your opponents can dominate you in the workplace, but due to your reasoning he will not be able to harm you. The health of someone in the family can be worsen.
Gemini (May 21 – Jun 21)
The Gemini's can get some pleasant news this week. You will influence everyone in the work place by your voice. You may get promotions, but there is a sign of transfer too. Your financial status will become strong. If the trader goes on a trip, they will get good results.
Cancer (Jun 22 – Jul 22)
The Cancer may have to face some problems this week. There can also be a dispute in family, which will become stress for you. Avoid getting into dispute with anyone in the workplace. Merchants will get more profits this week.
Leo (July 23 – Aug 21)
The Leo's will get some direct or indirect benefits. This week will also be good for traders. This week you may be involve in some religious activities. If you are going to make a big investment then do take decision carefully. There may be some constraints in matters related to property.
Virgo (Aug 22 – Sep 23)
Those who are Virgo's will keep your family life happy this week. You can also go somewhere with the family. Your earnings may increase. Merchants can also make some new partnerships. Your popularity will increase socially. Be careful while taking any financial decision.
Libra (Sep 24 – Oct 23)
Those who are Libra's will need to be more vigilant in the workplace. Any disputes may tarnish your image. Your opponents will create obstacles in your work. Try not to share your plans with others, otherwise you may have to suffer some loss. Work with the advice of a senior or elder in the family. Good time for the students.
Scorpio (Oct 24 – Nov 22)
The Scorpions will have to believe in your karma. You will go ahead in a planned way, but you will not get results accordingly. You may get some financial benefits. The money you gave earlier will return. Avoid getting into dispute with anyone in the workplace. You will also create some new friends.
Sagittarius (Nov 23 – Dec 22)
Sagittarian will do not take any decision emotionally. In the workplace you will experience a decline in your self-confidence. Due to the dispute in the family, you may be under stress. Financially this week is good for you. Support will be received from the spouse.
Capricorn (Dec 23 – Jan 20)
The Capricorns will improve their lifestyle this week. You may have to face some family problems. Your opponent in the workspace try to spoil your image, so be careful. You may meet some old friend. Merchants can go on a short trip.
Aquarius (Jan 21 – Feb 19)
Those who are Aquarians will have many options available to you this week. However, before making any decision, do a thorough investigation. Merchants will get more profits this week. Conflicts can occur between lovers. Your hard work of this time will prove to be pleasing for the future.
Pisces (Feb 20 – Mar 19)
The Pisces will be doing well in this weekend. You will get other means of income. This week is good for the students. Due to mental stress you may have some health related issue. The family will have the happy atmosphere.
If you like and enjoy our Astrology predictions/Horoscope provided in one of the Best Blogs in India contain Ganesha Speaks articles then kindly follow / subscribe to our channel (#ekaansh) so that you will get the similar articles on time. Also, please give us the big fat thumbs-up and share the article so that other people will also get benefits from it. If you have any queries then feel free to contact us or post your questions in the comment box.
Disclaimer: The information, recommendations and suggestions mentioned here are generic in nature. We advised you to consult a registered, certified trainer or professional before applying it.
Ganesha Speaks: Weekly Horoscope of 28 July to 03 August 2019