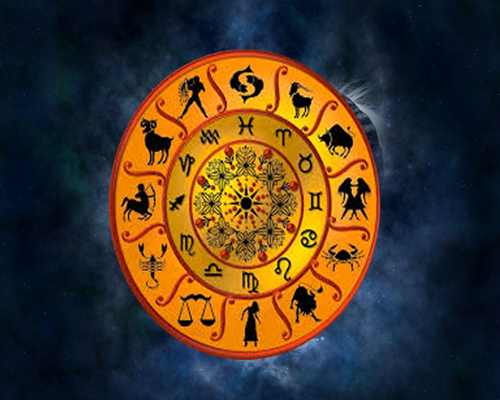 Happy New Year to all our readers from our blog. We are today discussing the weekly horoscope so that you can easily plan your week in a more effective manner and get the efficient results using our predictions.
Aries (Mar 21 to Apr 20)
Those who have zodiac Aries will perform normally in the workplace this week. Lots of happening and initiative may increase due to some new news in the family. There can be a dispute with anyone in the family. This week, you control your speech.
Taurus (Apr 21 – May 20)
The Taurus will need to stay away from your enemies in the workplace this week. There will be religious events in the family. This week you can get caught in court cases too. In married life, stress can arise about small things.
Gemini (May 21 – Jun 21)
The Gemini's will dominate your opponent in the field this week. If you are in a new place or starting a new work then you will face more problems. Traders can go on a trip. Will get support from family. Do your work with patience this week.
Cancer (Jun 22 – Jul 22)
The Cancer will get relief from problems going on for a long time this week. You will impress your superiors with your performance in the field. This week there can be situations of discord in the family. Control your anger.
Leo (July 23 – Aug 21)
The Leo's will consider doing something new this week. Your financial position will be stronger. You will get support from colleagues in the field. Old friends can be met. There may be sudden interruptions in work to businessmen.
Virgo (Aug 22 – Sep 23)
Those who are Virgo's will keep your attention focused this week. Due to excess of work, you will be able to give less time to the family. You will also experience fatigue due to working hard. Avoid lying in family relationships, otherwise you may have to suffer.
Libra (Sep 24 – Oct 23)
Those who are Libra's will increase your expenses this week. A dispute can arise with anyone in the workplace. Even in married life, differences between you and your partner will emerge. If you are thinking of investing somewhere, then check it thoroughly.
Scorpio (Oct 24 – Nov 22)
The Scorpions will get support from all colleagues in the field of work this week. If you are planning new business then new partners will be found. Try and try to complete your work this week instead of postponing it. You will be in good health.
Sagittarius (Nov 23 – Dec 22)
Sagittarian will get mixed results in your field of work this week. Your expenses will increase. Be patient this week. If anyone is thinking of investing, then do a thorough investigation.
Capricorn (Dec 23 – Jan 20)
The Capricorns will be a little disturbed in the field of work this week. You will also be worried about the health of children. Instead of leaving work on someone else, try to complete it on your own. Your health may go awry this week.
Aquarius (Jan 21 – Feb 19)
Those who are Aquarians will get lots of opportunities in the field of work during your work this week. You will get auspicious results with your hard work. There may be differences with anyone in the family. You need a positive attitude to move forward. Take care of your health.
Pisces (Feb 20 – Mar 19)
The Pisces will work with positive thinking in the field this week and will also get success in it. You will impress everyone with your charming personality. There will be happiness and prosperity in the family. Don't waste small things this week unnecessarily. Will get support from spouse.
If you like and enjoy the horoscope / information provided in the above article then kindly follow / subscribe to our channel (#ekaansh) so that you will get the similar articles and news. Also, please give the big fat thumbs-up and share the article so that other people will also get benefits. If you have any queries then feel free to contact us or post your questions in the comment box.
Disclaimer: The information, recommendations and suggestions mentioned here are generic in nature. We advised you to consult a registered, certified trainer or professional before applying it.
Ganesha Speaks: Weekly Horoscope of 29 Dec to 04 Jan 2020