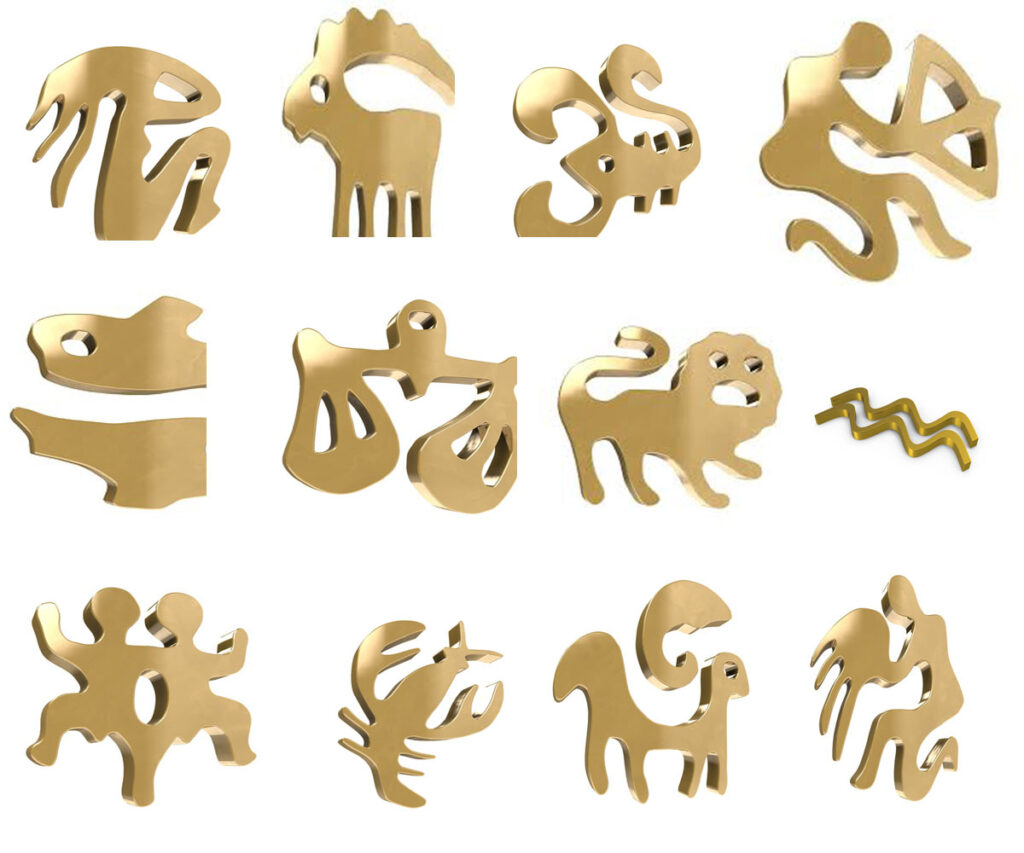 Aries (March 21 – April 20)
Be careful while driving this week. Due to ideological differences with the spouse, the mind will remain unhappy. Avoid investing unnecessarily. There may be some health related disorder.
Taurus (April 21 – May 20)
If you are single then you will get marriage proposals. This week is good for lovers. Money can be received from in-laws. Traders will make new partners and progress. Relationship with life partner will be sweet.
Gemini (May 21 – June 21)
This week you need to be careful from your enemies. Do not share your strategy with anyone. Students will have to put more efforts for competitive exams. Avoid asking for a loan from anyone.
Cancer (June 22 – July 22)
This week will be normal for the employed people, while businessmen can take some important decision regarding their business. Time is good for lovers. This week is also good for investing.
Leo (July 23 – August 21)
You will get support from family this week. You can buy any electronic device or gadget. You can go somewhere with family. Time is auspicious for investing in property.
Virgo (August 22 – September 23)
You can make a new friend this week. Relations with neighbours will be strengthened. You have to work hard to get success. Drive carefully this week. Take care of your health.
Libra (September 24 – October 23)
This week you will work hard to achieve your goals, due to which you will feel tired. You will get support from younger siblings. Your relationship with your spouse will become strong.
Scorpio (October 24 – November 22)
This week you will take part in some religious activity. There will be a festive atmosphere in the family. Your financial position will be strong. Time is good to invest. You may get money from other sources.
Sagittarius (November 23 – December 22)
This week you will not get the desired success in your work, due to which you will be unhappy. This week is good for lovers. Students have to work hard for success.
Capricorn (December 23 – January 20)
This week is favorable for investing. Guests can come to your house. You will impress other people with your speech. You may have some health related disorder.
Aquarius (January 21 – February 19)
Luck is with you this week. You will become more independent. You will get respect. The decisions taken by you will prove to be right. Take care of your health.
Pisces (February 20 – March 20)
This week is auspicious for businessmen to start a new business. You will be full of confidence. Your attachment with your spouse will increase. Your health will be good.
Hope you liked this information. Do share your opinion by commenting.
If you like and enjoy the information provided in the above article then kindly follow/subscribe to our channel so that you will get similar articles and news. Also, please give the big fat thumbs-up and share the article so that other people will also get benefits. If you have any queries then feel free to contact us or post your questions in the comment box.
Disclaimer: The information, recommendations and suggestions mentioned here are generic in nature. We advised you to consult a registered, certified trainer or professional before applying it.
Ganesha Speaks: Weekly Horoscope of 5 to 11 December 2021