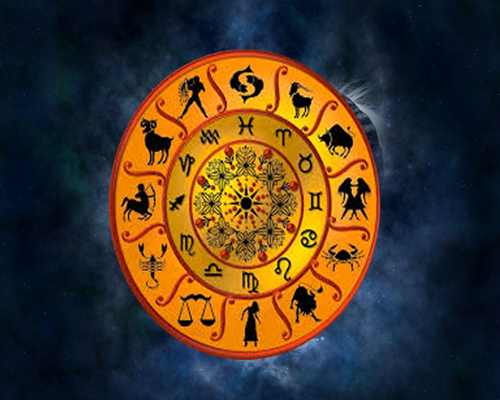 We are today discussing the weekly horoscope so that you can easily plan your week in a more effective manner and get the efficient results using our predictions. Also follow the special guideline regarding Solar Eclipse.
Aries (Mar 21 to Apr 20)
Those who have zodiac Aries will perform well in the field this week. There needs to be a little alert for business and business class people. Any special happiness can be achieved due to children. Take care of your health this week. Your health can go awry. Do not get out of the house during the eclipse.
Taurus (Apr 21 – May 20)
The Taurus should avoid getting into any argument with someone in the workplace. Opponents may dominate you in your field. The mind will remain restless due to the tribulation in the family. During the eclipse this week, pregnant women take special care of themselves.
Gemini (May 21 – Jun 21)
The Gemini's will get financial benefits this week. You can also plan to go somewhere this week. The environment will be favorable for you in the office. Any good news can be received from the children. Do not recite worship during eclipse.
Cancer (Jun 22 – Jul 22)
The Cancer will work harder than ever before in this field. This week you can shop for real estate. Try to keep a distance from bad company. Do take bath after the eclipse.
Leo (July 23 – Aug 21)
The Leo's will impress everyone with your speech in the field this week. There will be a happy atmosphere in your family. If you are thinking of making a big investment, then stop a bit. Money given to someone may also get stuck. Donate on the eclipse day.
Virgo (Aug 22 – Sep 23)
Those who are Virgo's will need to be very cautious this week. Your opponents may dominate you in the field. Take extreme care while driving. Do not fall into needless arguments in family or with friends. Do not make internal relations during the eclipse.
Libra (Sep 24 – Oct 23)
Those who are Libra's will be physically and mentally happy during the Libra zodiac week. Your performance will be good in the field. You will spend time with family. You can also plan to go somewhere. Do not eat pre-made food after eclipse.
Scorpio (Oct 24 – Nov 22)
The Scorpions will be very good for you if you work on future plans. Before investing, take advice of a senior elder. Businesses can go on a trip this week. You should take care of your health or else you may get seasonal disease. Do worship after eclipse.
Sagittarius (Nov 23 – Dec 22)
Sagittarian should not discuss intellectually with a senior person this week, otherwise it can turn into debate. If you are thinking of doing any new work or business, then stop a bit. Do not forget to invest in speculative or stock market. Donate on the eclipse day.
Capricorn (Dec 23 – Jan 20)
The Capricorns will move towards their goals with positive thinking this week. You can get contingency money this week. You may be under stress due to excessive expenses. If you control your anger this week, it will be better for you. Did not sleep during the eclipse.
Aquarius (Jan 21 – Feb 19)
Those who are Aquarians will get stressed due to the abundance of work this week. There will be full atmosphere in the family. Time is also good for businessmen. You should rest well to be refreshed. After the eclipse, cook food in a clean kitchen.
Pisces (Feb 20 – Mar 19)
The Pisces will have to control their anger in the workplace this week, otherwise the situation may go against you. Your relationship with your spouse will be more pleasant. You will get fame and fame in public life. This week, you should control your speech or else there may be a debate with someone. Avoid traveling on eclipse day.
If you like and enjoy the horoscope / information provided in the above article then kindly follow / subscribe to our channel (#ekaansh) so that you will get the similar articles and news. Also, please give the big fat thumbs-up and share the article so that other people will also get benefits. If you have any queries then feel free to contact us or post your questions in the comment box.
Disclaimer: The information, recommendations and suggestions mentioned here are generic in nature. We advised you to consult a registered, certified trainer or professional before applying it.
Solar Eclipse Special-Ganesha Speaks: Weekly Horoscope of 22 to 28 December 2019