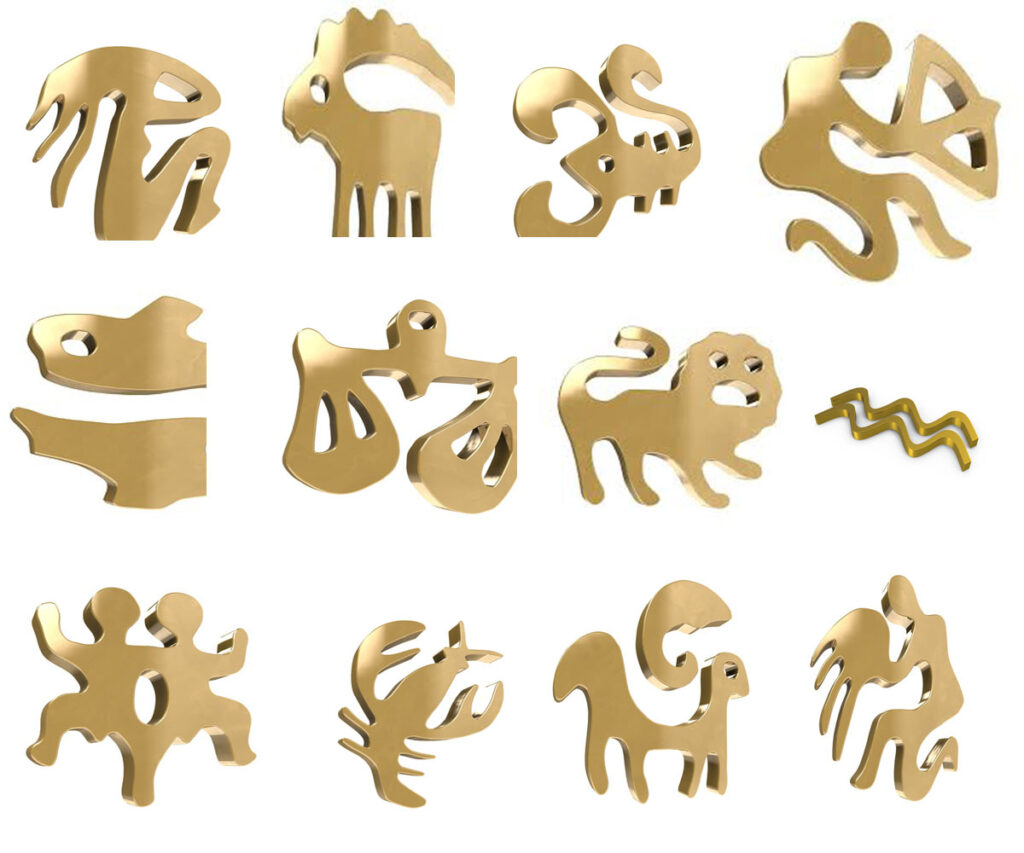 Aries (March 21 – April 20)
Your positive thinking will bring you success this month. You will complete whatever task you take in your hand. You will feel yourself free. Be extra careful while traveling this month. Any important work in the workplace will be completed with interruption. Time is good for students.
Taurus (April 21 – May 20)
You will impress everyone with your performance in your workplace this month. Married life will be happy. You will get love and support from family. Religious functions can be completed at your home. Time is also good for businessmen. Your pending work will be completed. Large orders can also be received from anywhere.
Gemini (May 21 – June 21)
This week the health of someone in your family may deteriorate due to which you may have to visit the hospital. These businessmen will have to face financial ups and downs. If you are thinking of investing in the stock market, then stop for a while.
Cancer (June 22 – July 22)
People who are looking for jobs this month will get new employment opportunities. For businessmen, there may be a struggle for some time. After that you will get huge profits. Your opponents may try to dominate you in the workplace. But you will defeat them with your intelligence.
Leo (July 23 – August 21)
This month is very favorable for students, but you will have to work hard to achieve success. You can take part in any religious activity. You will be under stress this month about something. You should control your anger or else there may be a dispute with someone in the workplace.
Virgo (August 22 – September 23)
If you go on a journey this month, it will prove beneficial for you. Students will get success in the examination. Those who are looking for job will get success in the interview. There will be stability in your life this month. Your work will be appreciated. Your honor and respect will increase. You will get good news.
Libra (September 24 – October 23)
This month, businessmen will expand their field of work, due to which there may be some problems and tension, but you will get unexpected success. You may also get some good news this month. Students will get the fruits of their efforts this month. Keep working towards achieving the goal of your extension issue.
Scorpio (October 24 – November 22)
You will have to increase your efforts this month, only then you will achieve your goals. Try to complete your tasks on your own. Don't trust anyone blindly. You will be stronger financially. You will also make money from somewhere. There will be an increase in the amenities in the family.
Sagittarius (November 23 – December 22)
Businessmen will feel less in their business this month. Your expenses will increase due to which you may also come under stress. There can be some dispute with life partner. There are signs of getting medals for the players.
Capricorn (December 23 – January 20)
Your income will increase this month. You may also get some good news. Manglik works will be completed in the family. Your expenses can also increase, so take care of the budget. You will get support from your spouse. Time is good for traders.
Aquarius (January 21 – February 19)
Keep your thinking positive this month. Businessmen will make new partnerships which will benefit them. Your wish will be fulfilled. There will be an atmosphere of happiness in your family. You will get marital happiness. Time will also be good for the students.
Pisces (February 20 – March 20)
You can go on a journey this month, which will benefit you. Foreign travel is also possible. You may also get some good news. In the workplace, you will get a change in the circumstances, which will be auspicious. There may also be some additional responsibility or promotion. Work on your future plan, you will get success.
Hope you liked this information. Do share your opinion by commenting.
If you like and enjoy the information provided in the above article then kindly follow/subscribe to our channel so that you will get similar articles and news. Also, please give the big fat thumbs-up and share the article so that other people will also get benefits. If you have any queries then feel free to contact us or post your questions in the comment box.
Disclaimer: The information, recommendations and suggestions mentioned here are generic in nature. We advised you to consult a registered, certified trainer or professional before applying it.
Ganesha Speaks: Monthly Horoscope for the month of December 2021