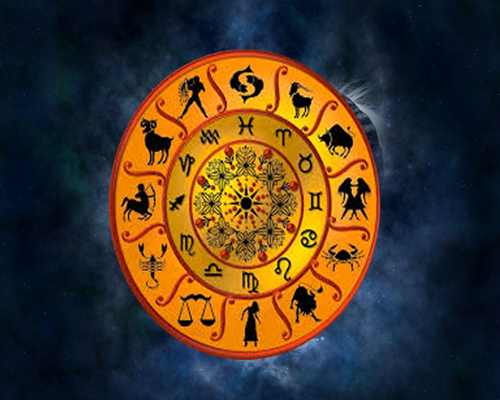 IndiaBestBlog on Ganesha Speaks for Horoscope and Astrology. We are today discussing the weekly horoscope so that you can easily plan your week in a more effective manner and get the efficient results using our predictions.
Aries (Mar 21 to Apr 20)
Those who have zodiac Aries can get a good news this week. In the work area, you will receive support from your seniors. If you are thinking of buying a new vehicle then the time is good. Merchants can go on a trip. The week ahead is also good for lovers.
Taurus (Apr 21 – May 20)
The Taurus will need to make more efforts to make you start new life. This week you will get an economic advantage and there will be a happy atmosphere in the family. Support will be received from the spouse. Avoid making a new relationship this week.
Gemini (May 21 – Jun 21)
The Gemini's will follow the rules this week, due to which many projects may be delayed. There can be a problem with your own superiors in the workplace. You can avoid this conflict by resorting to diplomacy. Your financial status will be normal. This week is good for students.
Cancer (Jun 22 – Jul 22)
The Cancer will increase work with full of confidence this week. You will affect others by your voice. In the workplace, your seniors will appreciate your work. You will conquer your enemies. There can be confusion with anyone in the family.
Leo (July 23 – Aug 21)
The Leo's will increase their income this week but you need to control your expenses. In the workplace you may have to face new challenges. This week, the businessman can take any big decision, or else they may have to face financial loss. You are likely to get benefits from work-related trips. Support will be received from the spouse.
Virgo (Aug 22 – Sep 23)
Those who are Virgo's can be harmed financially this week. If you are thinking of investing somewhere then thoroughly investigate. In the workplace your opponents may overpower you. You will receive support in the family. Do take care of your health.
Libra (Sep 24 – Oct 23)
Those who are Libra's will get success. Those students who are sitting in competitive examinations will get favourable results. In the workplace you will also affect everyone with your actions. In the pending law suit, the decision is likely to come in your favor. Your will receive respect and regards. You will have fun with the family.
Scorpio (Oct 24 – Nov 22)
The Scorpions are going to travel this week. Financially this week will be good. You may have to face some problems in the work area but you will be able to overcome all your problems efficiently. This week avoiding being in the dispute with anyone.
Sagittarius (Nov 23 – Dec 22)
Sagittarian can be harmful to you for any new task this week. Financially this week will be good and you can get money. You have to avoided indulging in court cases. Employees should work quietly in their workplace. Your relationship with the family will be stronger.
Capricorn (Dec 23 – Jan 20)
The Capricorns may have to face some financial difficulties this week. Due to excessive work you can feel tired. Do take care of your diet otherwise you may have some health related problem. Merchants will benefit from traveling. You will have a happy family life.
Aquarius (Jan 21 – Feb 19)
Those who are Aquarians will be happy to spend time with loved ones this week. This week will be auspicious for businessmen and they will earn more profits. You want to do a lot of work in a short time, because of which your health can mess up. You will be buier in business. Relationships with the siblings in the family will be stronger. Lovers need to be careful this week.
Pisces (Feb 20 – Mar 19)
The Pisces may have some poor financial condition this week. You may have to go on a trip. The merchants going to increase your enjoyment will gain more profits. If you are thinking of investing then take decision carefully. You will get support from a life partner. Do take care of your health.
If you like and enjoy our Astrology predictions/Horoscope provided in one of the Best Blogs in India contain Ganesha Speaks articles then kindly follow / subscribe to our channel (#ekaansh) so that you will get the similar articles on time. Also, please give us the big fat thumbs-up and share the article so that other people will also get benefits from it. If you have any queries then feel free to contact us or post your questions in the comment box.
Disclaimer: The information, recommendations and suggestions mentioned here are generic in nature. We advised you to consult a registered, certified trainer or professional before applying it.
Ganesha Speaks: Weekly Horoscope of 21 to 27 July 2019