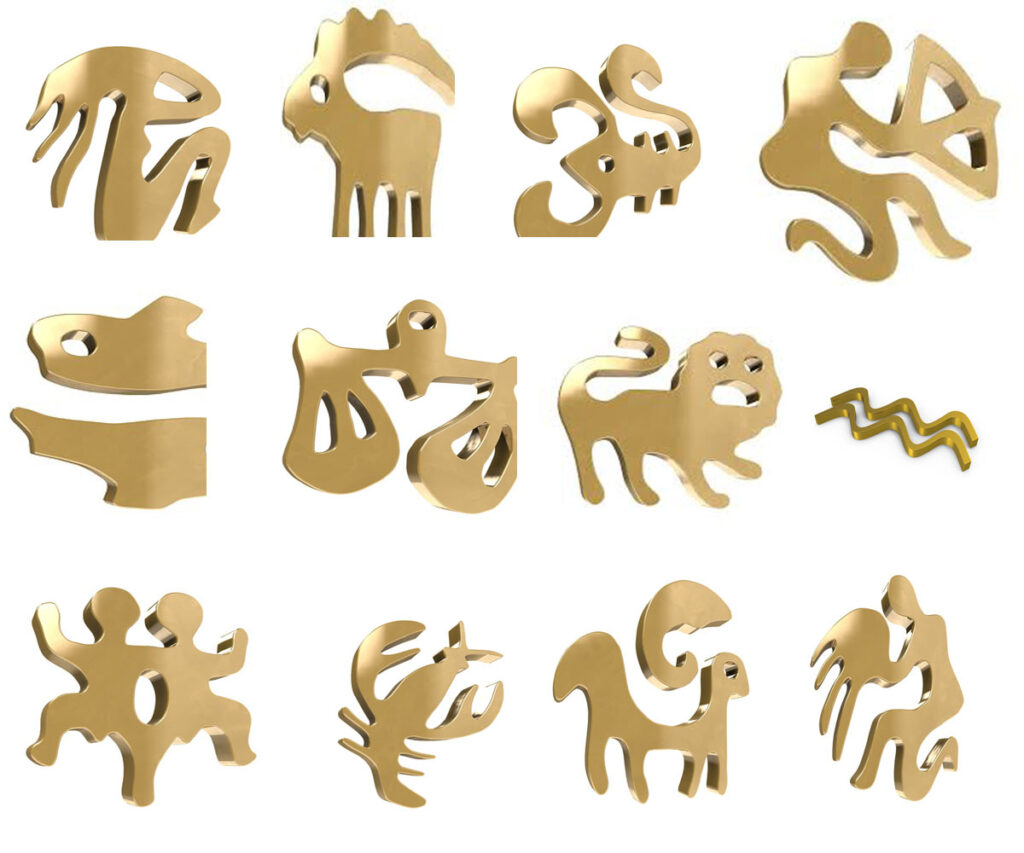 We are today discussing the weekly horoscope so that you can easily plan your week in a more effective manner and get the efficient results using our predictions.
Aries (March 21 – April 20)
You have just gone free from your recent troubles and worries. You are trying to make your life simple and happy. You may remain under stress due to unnecessary expenses. You can also prick something about your loved one.
Taurus (April 21 – May 20)
You will keep positive thinking in your life. You will feel more connected to your family. This is an emotional time for you. You will feel a little burden of your family, but you will also get full support from your family members.
Gemini (May 21 – June 21)
You have faced many difficulties in your life and you have emerged as a warrior. Now you are in search of happiness in your life. You will also find time for your fun this week.
Cancer (June 22 – July 22)
You will work very thoughtfully this week. You will actively participate in family and social functions. Avoid being autocratic this week. If you follow the advice of elders, then it will be in your interest.
Leo (July 23 – August 21)
You are currently working on many projects. You will achieve success in your efforts to be financially independent. Employed people will get more respect in their field of work this week.
Virgo (August 22 – September 23)
You are doing good work in your life and earning a lot of money. But you will also look for other sources of income as your needs are still lacking. Your health may also get disturbed this week.
Libra (September 24 – October 23)
You will be very busy this week, but you will definitely take out some moments for yourself from your busyness. You will progress in each level. There will be a happy atmosphere in your family.
Scorpio (October 24 – November 22)
You have been prioritizing your work over your family for a long time, which will not happen this week. You will find time for your family and relatives this week. Yes, you may have to make some compromises, but in the end you will get happiness.
Sagittarius (November 23 – December 22)
Your last week has been very tiring so you will have a lot of fun this week. You can also go for a walk with family. You have learned a lot from the tough times in your life and you don't want to repeat it.
Capricorn (December 23 – January 20)
Health of you or any member of your family may deteriorate this week. Because of which you will go to the hospital many times. You may also have to cut down on your leisure time. Despite all the difficulties, your attitude towards life will remain positive.
Aquarius (January 21 – February 19)
You have put a lot of effort in your life and good times are waiting for you in your life. You may need legal advice in some matter. You will overcome all the obstacles in your life.
Pisces (February 20 – March 20)
You have gone through a difficult period in your life. Now you feel refreshed yourself. You are very friendly with people, due to which you will get success in your life going forward. You will get success because of your unique style.
If you like and enjoy the horoscope/information provided in the above article then kindly follow/subscribe to our channel (#ekaansh) so that you will get similar articles and news. Also, please give the big fat thumbs-up and share the article so that other people will also get benefits. If you have any queries then feel free to contact us or post your questions in the comment box.
Disclaimer: The information, recommendations and suggestions mentioned here are generic in nature. We advised you to consult a registered, certified trainer or professional before applying it.
Ganesha Speaks: Weekly Horoscope of 27 February to 5 March 2022